Music Lessons From The Best Instructors In Southeastern MA
Learn Guitar, Piano, Violin, Drums, Woodwinds, Brass, Voice & More
Private instruction is offered by our staff of professional musicians and educators. We offer instruction in: violin, viola, flute, clarinet, saxophone, trumpet, drums, percussion, guitar, bass guitar, piano, banjo, and voice.
Our current lesson rate is $25.00 per 1/2 hour.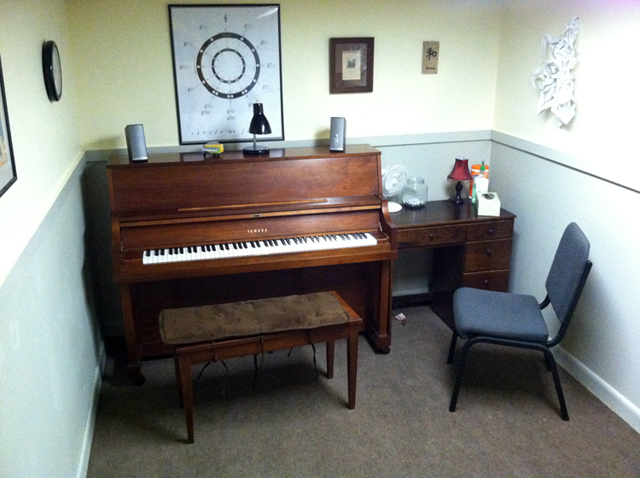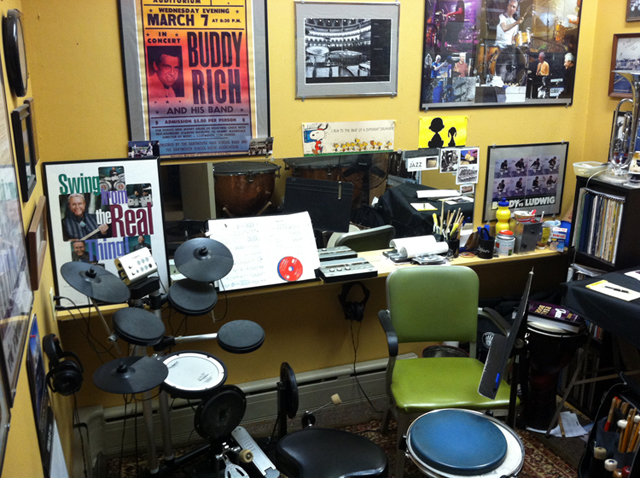 Our Private Instructors Are:
Stan Belmarce - Guitar
Associates Degree in Guitar Performance. Extensive performing as a freelance artist throughout Southeastern MA. Private music instructor for over 30 years.
Katherine Brum – Violin/Viola
Bachelor's Degree-University of Massachusetts, Dartmouth (Music Education). Adjudicator-SEMSBA (Junior Division). Active performer for weddings, cocktail hours, & musical pit orchestras. Former member, Narragansett Bay Symphony Orchestra. Active private instructor, as well as experience in public school/classroom settings.
Austin Burns – Piano/Voice
Austin Burns teaches piano and voice at Symphony music and he has also taught guitar and group lessons at other music schools. He is a graduate of New England Conservatory (MM '15 opera voice) and LaGrange College (BM '13 composition). He is also a music minister at St James Lutheran church in Barrington RI and he has performed at historic homes and clubs throughout New England, including Marble House, The Rotch-Jones-Duff House, The Harvard Club, The Providence Art club, and many more. In 2019 he toured Germany as a soloist for the Lexington-based First Parish Choir.
Scott Frost - Drums / Percussion
Bachelors degree in Music Education / Percussion, Berklee College of Music. Over 30 years studio and public school teaching. Past member of the Garfield Cadets Drum Corps. Extensive professional playing experience, all styles. Currently with the band, Johnny Edwards and the Power of Soul.
Linsey Govoni - Trumpet
Born in Fife, Scotland. At 15, she joined a local brass band, studied classical trumpet at the Royal Scottish Academy of Music and Drama in Glasgow, graduating in 2004. She was a member of Scotland's top professional jazz orchestra, The Scottish National Jazz Orchestra, (2002-06). Trumpet Performance at Berklee College of Music.
Annie Hart - Piano / Guitar
Bachelors Degree in Music, UMass / Masters in Education, Cambridge College. 15 years teaching Experience. Currently teaching music in public school and playing with Soul Street Jazz Trio.
Russ Hart - Guitar
Bachelors Degree in Music, Berklee / Masters in Music Education, Cambridge College. Currently teaching public school music at the Decas School. Performing for many years. Currently with the Soul Street Jazz Trio.
David Johnson - Guitar
Bachelors Degree, Berklee College of Music. Also studied at the New England Conservatory. Proficient in jazz and classical guitar and an avid freelance artist. Performs regularly throughout Southeastern MA in a variety of ensembles. More than 28 years teaching experience.
Tyler Kingsland - Guitar / Bass / Sax / Trombone
Bachelors Degree in Music Studies / Education, UMass Lowell. Plays professionally in area Theatre Pit Orchestras. Bass & Guitar with Hivesmasher. Plays bass and guitar with local bands such as Pumpkin Head Ted. Several years teaching experience.
Jenn Murphy-Estacio - Piano
Jenn has taught elementary general music, chorus and band for over a decade in New Bedford Public Schools. She holds Bachelor Degrees in Music Education and Music Performance, as well as a Master's Degree in Music Education from Rhode Island College. Jenn's primary instrument is clarinet and she performs regularly with various local community bands and pit orchestras. Jenn has been teaching piano lessons at Symphony Music Shop for several years and loves sharing her passion for music with others!
Sarah Nichols – Cello/Violin/Viola
A 2021 graduate of Boston Conservatory of Music at Berklee (cello performance) including Alexander Technique course work, Sarah teaches string instrument performance at the Symphony Music Shop and is an Assistant Director of the SouthEastern Massachusetts Youth Orchestra. Sarah has many years of experience performing in the orchestra pit for a variety of musical theater presentations.
Max Pacheco - Drums
Max studied orchestral percussion, marching percussion, and drum set syncopation with Neil Sylvia for 9 years. Studied jazz drum set (Swing, Latin, Afro-Cuban) at UMass Dartmouth with Chris Poudrier. Previous teaching experience at Somerset Berkeley Regional High School as a drumline technician and currently performs with the Mattapoisett Town Band and Tri-County Symphonic Band as an orchestral percussionist.
Jim Peterson - Guitar / Bass
More than 10 years teaching experience. Plays professionally with the Jeff Lowe Band, Stagedoor Canteen, and Quasi Modal bands.
George Piva - Guitar
Bachelors Degree in Music Composition, Berklee College of Music. More than 38 years of teaching and professional playing experience.
Chris Poudrier - Drums
Poudrier graduated cum laude from UMass Amherst with a Bachelor's degree in Music Education. UMD's drum set professor and musical director for the UMass Dartmouth Latin-Jazz " Vision" Ensemble. His interests extend beyond the drumming world: he is an active composer as well as an accomplished Irish Bodhran player.
Kate Rose - Piano
Bachelor's degree, UMass Dartmouth / Master's degree, National University of Ireland, Galway. Experienced educator and multi-instrumentalist with 15+ years of experience working with students in a variety of settings. Plays in area theater pit orchestras, and has performed with many local bands and choral groups over the last 25+ years.
Bill Santos – Guitar
Associates Degree from BCC; Studied Music History and Composition at Southeastern Massachusetts University. Studied Guitar and Music Theory with the legendary Lionel Soares (Dartmouth Music); Over 35 years of professional performing in both solo and band situations. Over 10 years of teaching experience.
Tom Short - Woodwinds
Bachelors Degree, Flute Performance, University of Michigan. Performed with a wide variety of groups over the last 30 years. He currently plays throughout New England with the dance / improvisational group The Dancing Dogs & Pumpkin Head Ted. Many years studio teaching experience.
Neil Sylvia - Drums / Percussion
Bachelors Degree, UMass Dartmouth. More than 25 years teaching experience. Adjudicator for District / Allstate Festivals as well as DCI, DCA, WGI. Former percussion instructor / arranger for several HS Bands. Freelance artist / percussionist. Drumset with The SouthCoast Jazz Orchestra.
Sandra Tavares - Violin
Bachelors Degree in Music Education, Rhode Island College. Currently holds a school music position and is a violinist for St Anthony of Padua Church. Past member of the Fall River Symphony. Over 10 years teaching experience.
Patrice Tiedemann - Voice / Flute
BS in Music Education, Rhode Island College / MA in Vocal Performance, Indiana University. Classically trained soprano. Performance credits include the Boston Lyric Opera, Boston Pops, New Repertory Theatre, and the Indianapolis Opera. Flutist with pit and symphony orchestras. Many years teaching experience.
Mark Vieira - Piano
Degree from Westfield State College, Massachusetts Teacher's Certificate Over 25 years experience as a piano teacher. Nearly 40 years experience in performing in various music ministry settings, both as a leader and as an accompanist. Skills also include instruction in Theory, Composition and Vocal Accompaniment
Chris Williamson - Clarinet
BS in Music Education, Clarinet, Plymouth State College. Currently Instrumental Music Specialist at Rochester Memorial School. Performances with local Theater orchestras & The SouthCoast Jazz Orchestra. Clarinet for National tour of "Oliver!" Extensive experience preparing students for District and all State Festivals. Over 30 years teaching experience.
Mack Williamson - Drums / Percussion
New School for Jazz & Contemporary Music. Studies with Herb King, Neil Sylvia, Bob Gullotti, Amir Ziv, Jim Black, and Jordan McLean. Freelance Artist/Percussionist. Extensive theater orchestra experience, Bern Jazz Festival, & tour experience.
Chris Lopes - Upright & Electric Bass, Guitar/Ukulele
Zenobia Nelles - Oboe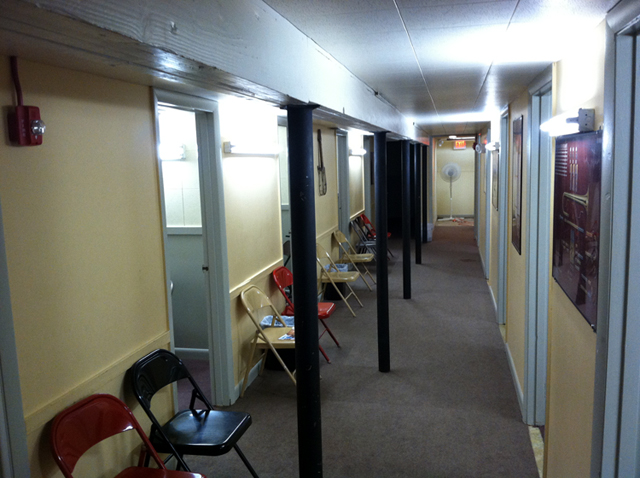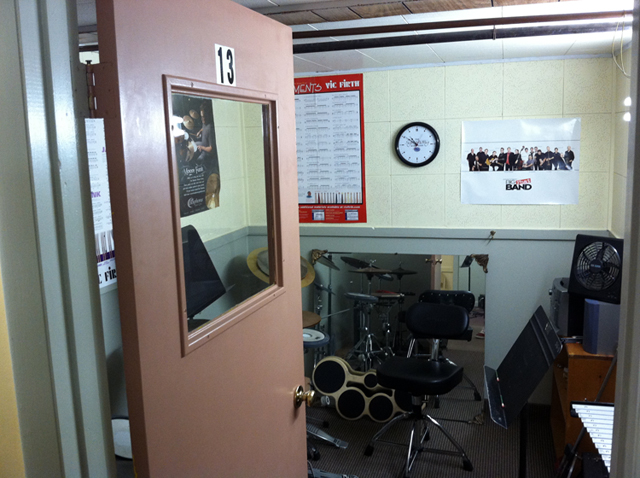 Sign Up For Our Email Newsletter
Enter your email address below, and click "Subscribe." Your email address will be kept secure.

What's Happening On Facebook